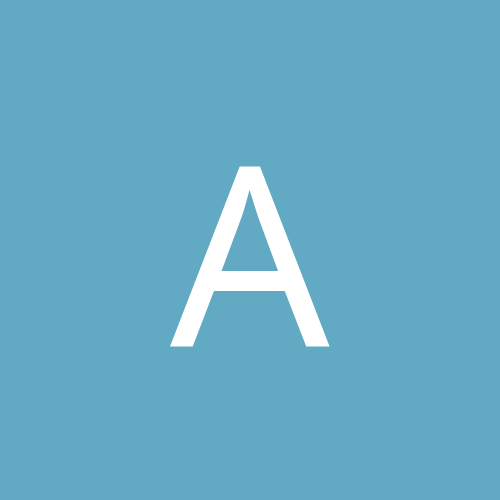 Content Count

102

Joined

Last visited
me experience with Thai banks is that they have zero flexibility... but normally he would have a bank book . is that not enough. What I would do (even though I am with a different bank) is call customer service center (with SCB their English per very good and they have been helpful in a dispute I had with a branch ). Maybe they can help. Also if this is for a retirement visa and must evidence he has 800k. doesn't his previous proof of funds suffice? That should be in principle untouched.... not sure it helped

I talked to her a year ago on TF and she claimed to have a 9 inch cock... then I knew she was a liar... very rude …

not sure if it is thailandvisa.net but I sometimes get a facebook post from a Thai company that promises retirement visa without having to fulfil any of the conditions that are legally required....when talking to them it sounded like a scam... be careful with these companies .. it will either a fake visa or an illegally obtained one

Great kisser... Very tall and good personality... Easygoing. Recommended

weirdly enough with me she only acts crazy when she knows I am in town and I don't book her.. or I just say hello for a quick chat... Can totally freak out. But once in the sack she is one of the best you can have. Visited her few times in her room near Victory Monument... complete chaos with stuff literally everywhere. And the , somewhere in the middle of the things she has piled up... there is 2m by 3m area where she fucks like the best....

of course and it is illegal... I know a few where u can buy it and it is ILLEGAL ! Only hospital can describe it... By now you should understand that reality and law are not the same in Thailand. I know a pharmacy in soi 11 Sukhumvit who had generic alprozalam.. I did not buy as we cannot be sure if real or not... Once I found out that it was genuine .. I went back.. they denied they ever sold it or had it... You are on this forum but you do not understand the difference between reality and legality in Thailand... You think buying something is the same as legally buying... here is your spat. It is easy to buy meth as well.. does that mean it is legal...?

and another thing... the "most expensive hospitals' such as Bumrungrad and Bangkok Hospital will not allow this.... when you pay for the doctors visit, the medication must be paid together with the doctors fee. If you opt not to take the medication.. there is no prescription. Period. Bumrungrad and others that I know will not allow this.

complete non sense... Xanax, while developed for anxiety, is often prescribed for certain patterns of insomnia. And I would know. That it is not particularly dangerous is also a wrong statement since it is quite addictive and withdrawal symptoms are serious, so is consuming alcohol with it.

yes they do... furthermore the break down path alcohol and benzo follow, are similar. This means that combination of both carries much higher risk of liver intoxication. That is why liver tests should be done regularly hen you take benzos

sorry to correct you.. whilst benzos are mainly for anxiety treatment , they are prescribed in small dose as sleeping aid. Your post is fundamentally wrong.

not illegal.. but can only be prescribed by a hospital... small clinics can not

sorry, that is simply not true. On the contrary statins require a cholesterol low diet to work properly. Most of cholesterol is made in the liver. That is where the statins work (and to some extend they also remove some cholesterol in the blood - cholesterol that might be in your blood due to diet). Low cholesterol diet means that your liver will produce slightly more, then statins will reduce cholesterol in the liver.

I take a daily small amount of similar stuff, alprozalam. a pharmacist in bkk told me you need prescription but also should never carry more than 20 tablets (or 30). This makes sense since doctors should regularly check you out when you use benzos. Somebody with a prescription and caught with 200 pills would be in trouble... And normally no doctor would prescribe for a few months at the time.

still around +66 82 454 2297 been with her numerous times and most of the time great... but she can be moody.. particularly when u just contact her for a quick chat... She can keep her pecker up for hours...