So once again, I spent over an hour searching through our forum and couldnt really find any decent information about this place, I didnt want to double post as Im not interested in keeping my post numbers up anymore

but I would like to contribute a little back to the community.
I did see an extensive review of Fire and Stone Pizzeria on the PA website and last night I had an appetite for a pizza.
Now on their website, the location is misleading. The actual restaurant is further down Pattaya Klang/Central Road, past the lights at 2nd Road towards Beach Road, almost 100 metres before Beach Rd and you can see the carpark enrty to Basaya Hotel across the road.
Its right next door to Alibaba Indian Restaurant and its a small place. Ive included the website for further info.
http://www.fireandstonepizzeria.com/
We went there about 9.30pm and only one table was busy so I was happy as I dont like crowded places. They seemed to be busy with deliveries though.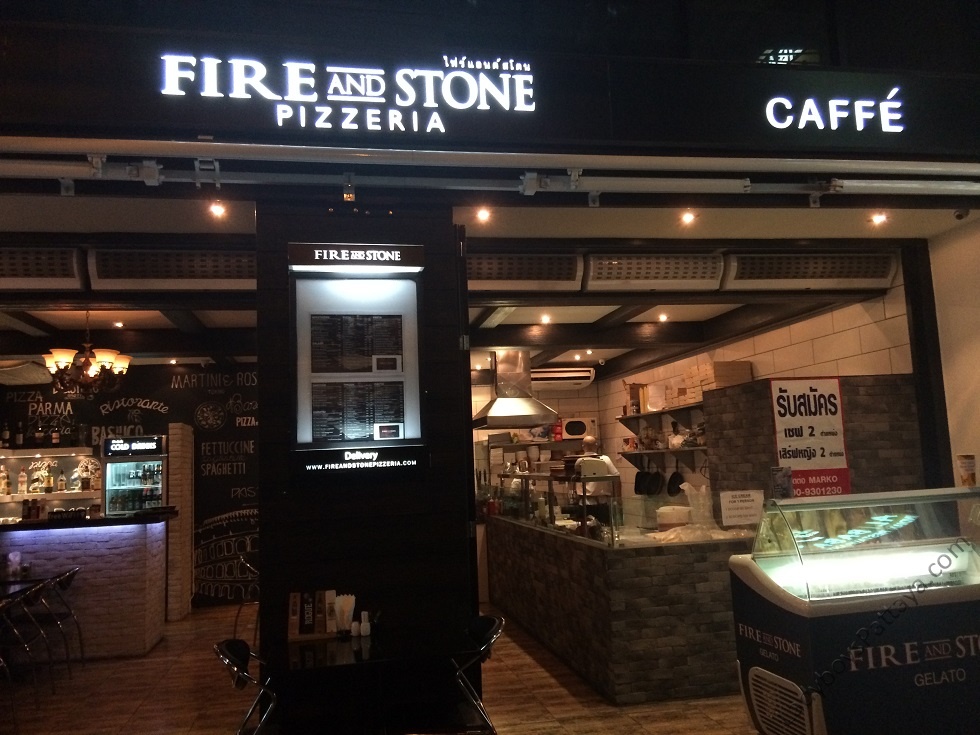 Now one of my best mates owns 2 pizza shops back in Sydney and one of them is quite a large restaurant, I had the misfortune of helping him out when he first opened up so I know a little about pizza.
I actually live in "Little Italy" back home and have grown up with Italians and spent every xmas with them until I met Thailand

so I would say Im quite the connoisseur when it comes to Italian food.
The chef is an actual Italian from Abzruzzo, you cant get more hardcore than that!
He stretched the dough out in front of me, none of this readily made shite bases like Pizza Hut. He also used real toppings, real ham and mushrooms, all cut on the premises.
They had a choice of 12" and 14" pizza's on the menu but there were some young lads who ordered the 14's and it was quite large for me so I opted for the 12" Capricciosa with ham,mushrooms,olives etc for 260 baht.
I must admit, it was delicious and I would say that it would make a 9 out of 10 on the Ozzy scale, You dont mind do you Mr.Unix?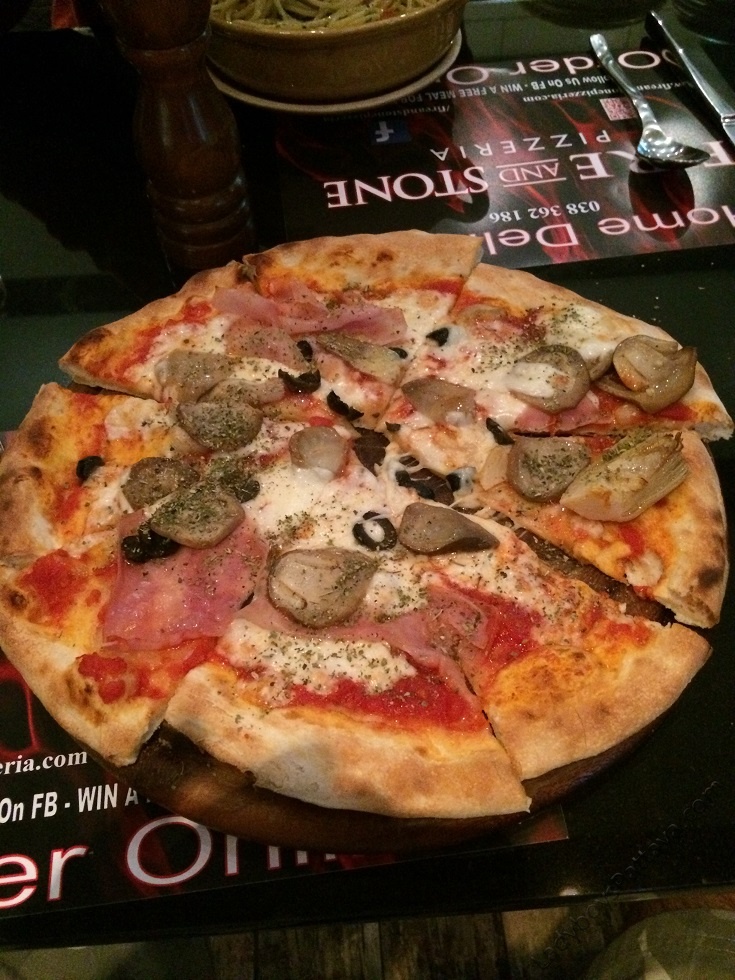 My companion ordered a spicy spaghetti cooked with Italian oil and garlic, shreds of ham and chilli, it had a long Italian name, number 44 on the menu and I think that cost 250 baht and she is one of those typical Thai's that hates falang food or all things oily, she said it was arroy mak mak!
It seemed a little on the smaller side and it probably would not have been enough for me without and entree.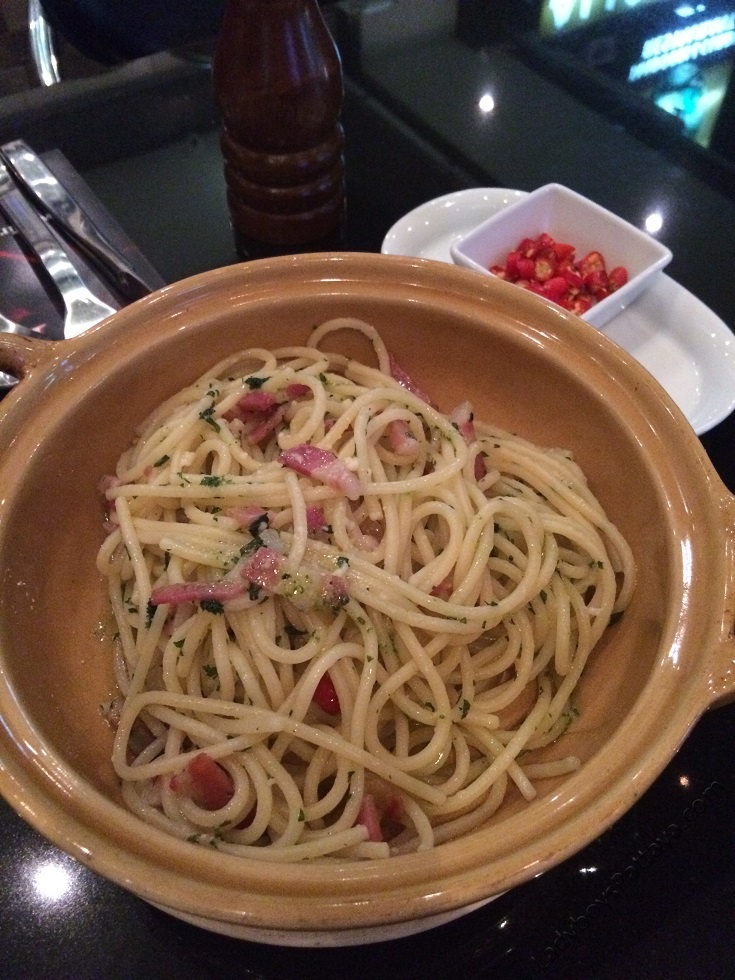 All in all, a very pleasant experience for the price, fuck paying 380 baht at Pizza Company for that shite, this was the real deal and I will be back!!!