yup, great American is good, I've posted about it on the food thread, have taken many BMs there, all good sandwiches and large portions.

David (owner) has different monthly specials.

just wish he would stay open later, he closes at midnight (I've spoken to him about it).

FYI, cute GG works there.
Had a Philly Cheese Steak at Great American and it was good. Not as good as ones I've had in the US but at least an average US
one. I will go back for other selections, but I also try not to eat much meat.
Had a Cheese and bacon Burger delivered from Farser's Pub last week which I really liked. No pre-made patty crap. My pic here doesn't do it
justice because the cheese was on top of the bacon on top of the burger so you can't see that. It was so melted into the bun top I would have
destroyed the bun top when I tried to separate them. Very little lettuce and tomato, don't like that on a burger anyway, and had fried onions which
you should see.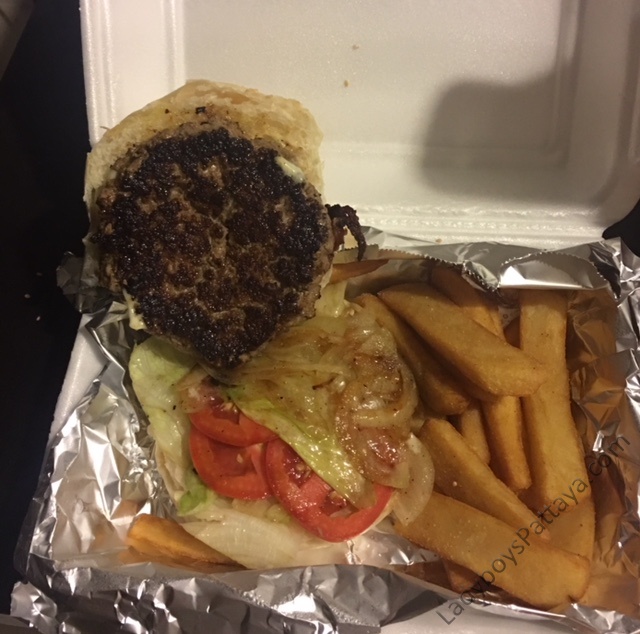 They only will cook them med-well
Edited by Tony Soprano, 19 November 2017 - 10:52 AM.