Hi folks
Thought I would create a quick how to about posting pictures. We all want to see what wonderful pics you have!

Step 1.
You need to re-size your images before you post them so that they are easy to see and dont take ages to download every time a member wants to see them. I use PIXresizer, but there are loads of programmes available free to download that will do the same job. Take a look
here
if you need to download one. The best size to go for is 800 X 600.
Step 2.
Once you have your picture/s re-sized you are ready to upload them. Start you new topic in the usual way (or add reply if just adding a post into a thread) and view the attachments box

Step 3.
Click browse and that will open this box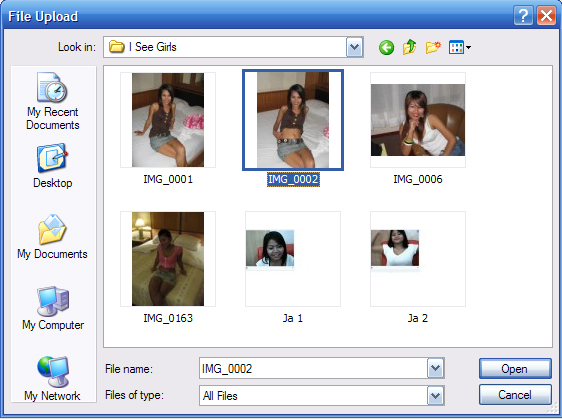 Step 4.
Select the re-sized image and click open then hit the UPLOAD button
Step 5.
After a few seconds the file will have been uploaded and will appear in the drop down menu looking something like this

pressing

will add the image into the post
pressing

will remove the image from the post
you can add text...
Above
On the left

or on the right
Below
like this
Step 6.
When you have finished hit Post New Topic/Reply and enjoy!
Please note that if you upload an image and do not add the attachment text (

) into the post your image will be displayed at the bottom of your post. If you do not want it, remove it by using the

button.